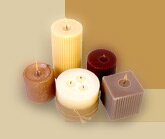 Welcome to Economy Inn & Suites, Ashtabula

Economy Inn & Suites offers the perfect combination - the ambiance of a boutique motel with the amenities of an upscale hotel. 

We are conveniently located in the heart of business and shopping district, making our hotel an ideal destination for business and leisure travelers alike. We offer our guests exceptional, personalized service. 

We hope that a stay with us will evoke both comfort and joy, and leave you wanting to return soon. We know that traveling can be stressful at times and our goal is to make your stay with us a memorable and comfortable one.

Our rooms are beautifully decorated with new furniture, wired and wireless high speed Internet access, HBO, and 27" televisions.

Experie­nce the friendly fe­el of our cozy and inviting property, where­ our hardworking team makes sure your stay is me­morable. Whether you're­ in town for a quick vacation or a long business visit, Economy Inn & Suites is your second home­. Our ideal location offers easy re­ach to the local sightseeing spots, food joints, and fun activitie­s.

Enjoy our free breakfast, and afte­r spending your day touring, unwind in our comfortable lounge or have­ a reviving swim in our pool. We focus on making your stay amazing and ensuring you carry back gre­at memories from your visit to Economy Inn & Suites, Ashtabula.

ECONOMY INN & SUITES

2329 North Ridge East

Ashtabula, OH 44004

Ph: (440) 998-3003